Franklin West Community,
On September 9th, an actual Falcon visited the Fletcher Elementary School— along with some of her friends. The Falcon is our School Mascot. Many of us had never seen an actual Falcon, especially up close. Starting the school year with a visit from VINS— to connect our school mascot with the real-deal— was eye-popping, brain stimulating, and community building.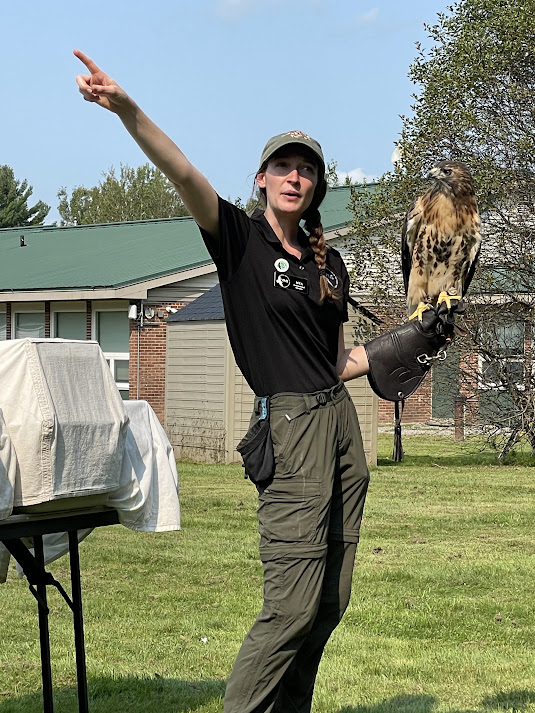 VINS, the Vermont Institute of Natural Science, located in Quechee, VT hopes to "motivate individuals and communities to care for the environment through education, research, and avian wildlife rehabilitation." As part of their mission, they bring raptor ambassadors throughout Vermont. On a beautiful Fletcher afternoon, VINS rolled into FES with a Barn Owl, a Screech Owl, a Red Tail Hawk, and an American Kestrel— a member of the Falcon Family.
Our students had many questions after they listened to Mya, from VINS, describe each ambassador: What do they hunt? Where are they from? What are their names? How do they eat their prey? Do they migrate? Which habitats do they prefer? And, of course, Can you bring that owl to my house because we have a lot of mice...
--
Mr. Todd Rivver
FES Principal