Addresses all FWSU Action Plan Targets:
Proficiency-Based, Personalized Learning
Distributed Leadership and Student Agency
Safe, Equitable, Healthy, Flexible Learning Environments
Engaged Partners: Parents and Community
This past December, all students in grades K-4 had the opportunity to participate in National Computer Science Education week. This annual week is devoted to inspiring students to take an interest in computer coding. Simply put, coding is a way to communicate with a computer and give it directions. Each year that we participate in this event, we notice high levels of engagement and students asking for more.
While coding is fun, it is also educational so it is easy to say yes to more coding! Coding helps to develop many 21st century skills including critical thinking, problem-solving, communication, and creativity.
As an introduction to coding, all students began with unplugged coding activities (using paper and pencil) to work on their communication skills. Our younger students focused on providing specific directional codes, such as left, right, up and down, to make an object move along a given path. Through the activities, they learned that vague language such as, "go that way" was not clear communication in coding, thus the object wouldn't move. The older students used code to give their classmates both directional and dance codes to follow. It was quite fun watching the students try to follow the dance moves that they were given!
Next, students then moved to coding on their iPad to work on their critical thinking and problem solving skills. Using the software, Code Monkey, students had to figure out how to direct characters to accomplish certain goals in the fewest moves possible and were rewarded with a dancing cartoon monkey when they were successful. Students also coded in Scratch Jr. and had to create a scene and figure out different codes to make their characters move, jump, fly, and turn invisible.
Lastly, students had the opportunity to be creative and code different robotic devices. One of the students' favorite robotic devices is the Ozobots. These golf-ball size robots follow lines and read color codes. Students experimented with different color codes for the Ozobots and sent them traveling along drawn paths going turbo speed and doing tornadoes and zigzags. A new robot, Dash, was also introduced and the students were able to explore sequence coding with them. The students learned how to make Dash spin, change colors, and talk all in a single sequence of directions.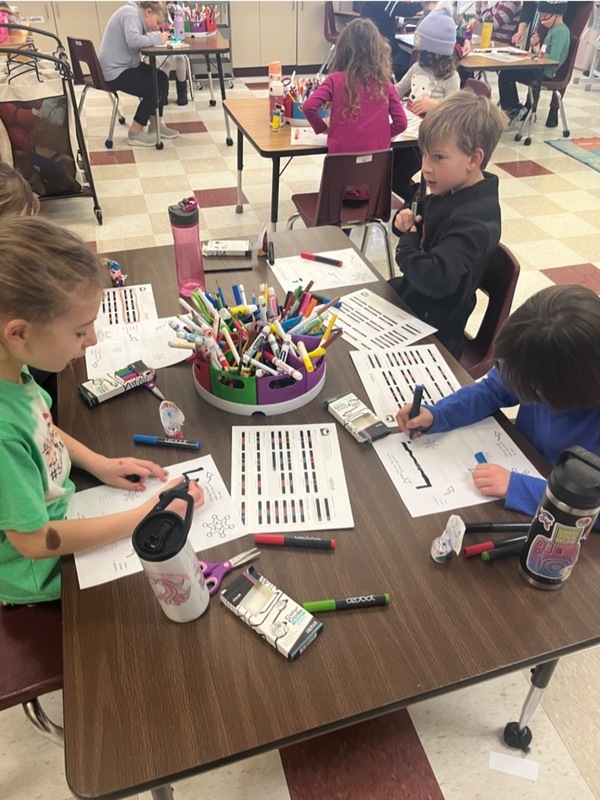 Coding is important for all students to learn, not only because of the many different skills it teaches and reinforces, but also because our students are surrounded by technology in every facet of life. By understanding the basics of coding, students are able to better understand the technology that they are using. As we move through the remainder of the school year, we look forward to integrating more coding opportunities into classroom content to increase engagement and strengthen these valuable and necessary 21st century skills for our students' future.
Written by:
Lisa Young